Onderschatten we massaal de impact van digital design?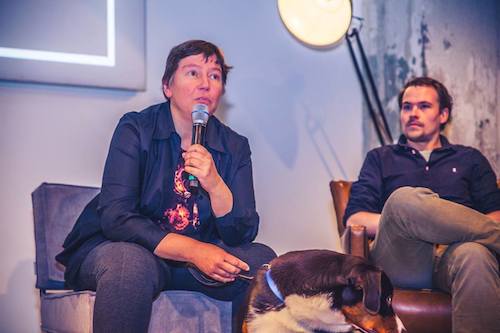 Dutch Design Week Eindhoven, dinsdag 25 oct. 2016.   Photo: Dion de Jong
Onderschatten we massaal de impact van digital design?
Alles wat door mensen is gemaakt is design. We ontwerpen processen, producten, diensten en gedrag. Het bepaalt hoe we leven, werken en bewegen. Thema's als 'privacy', 'artificial intelligence', 'big data', 'digitale transformatie' en 'internet of things' staan hoog op de digitale agenda. Voor de een dé buzzwoorden van het moment, voor de ander bullshit bingo. Iedereen vindt er iets van, maar welke impact hebben ze op ons leven?
Het panel
In een interactieve setting praatten we met o.a.:
    Arjan van den Born, director Jheronimus Academy of Data Science
    Joost Heijthuijsen, ex-directeur Incubate Festival
    Catholijn Jonker, professor Kunstmatige Intelligentie bij TU Delft
    Evert Hilhorst, IOT-specialist bij Freshheads
Een greep uit de stellingen
"Disruptive innovation bestaat niet"
"Service design als strategie is de enige manier om te overleven"
"De deeleconomie werkt in de praktijk niet"
"Het privacy- debat staat innovatie in de weg"
"Big data is geen waarheid"
"Technologie is een blackbox en daarom een gevaar voor de maatschappij"
"Artifical intelligence streeft mensheid in de toekomst voorbij"